090309_POLY-FACETS Ceiling (DD)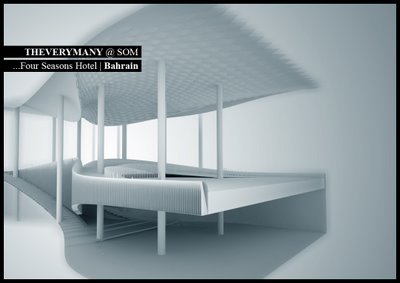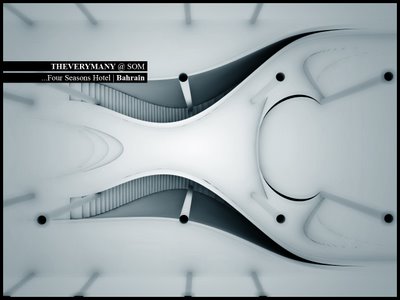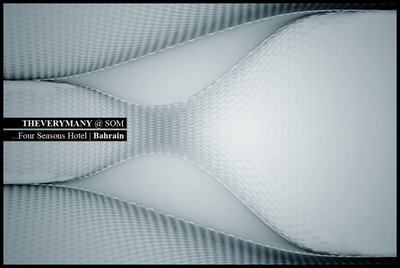 Few images of a entrance hall project developed for a famous high end hotel brand in Bahrain.
The design is pretty simple and mainly relies on a dramatic "weaved" ceiling: its overall surface geometry - symmetric - is responding to two grand staircases; it is "dressed" through similar tiling (non repetitive) based on a simple mix between a honeycomb pattern and a faceted diamond shape.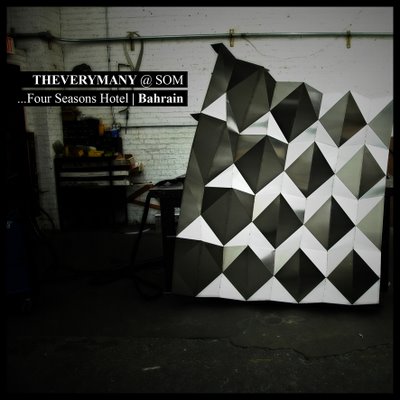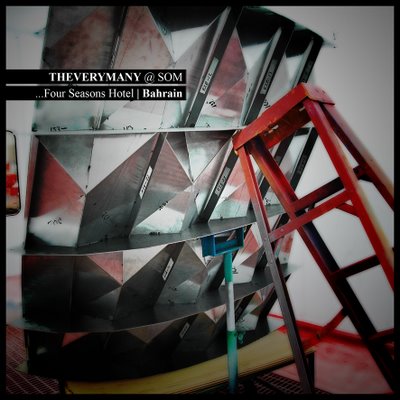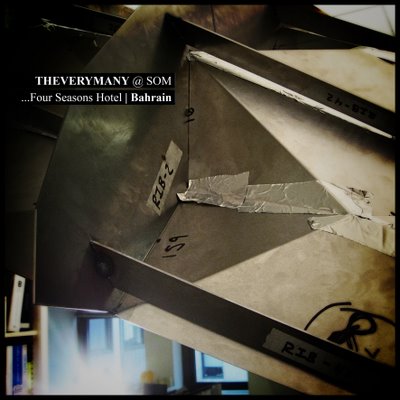 1.6m x 1.6m mock up (1:1) - Fabrication Milgo/Bufkin, Brooklyn, NYC
The sample panel was fabricated from 8 continuous folded strips, laser cut from flat sheets (1/16" thick stainless steel) and welded together (the overall weights around 90 kilos!)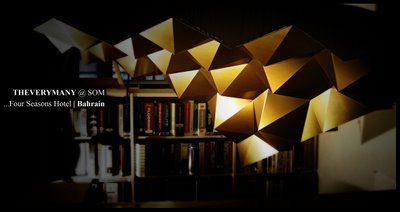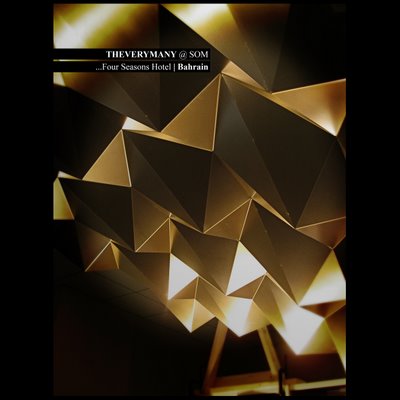 Originally thought as golden anodized aluminum it was finally replaced with a metallic golden lacquer finish apply once assembled mainly to avoid the maximum of scratches due to processing (laser cut, folding, etc...)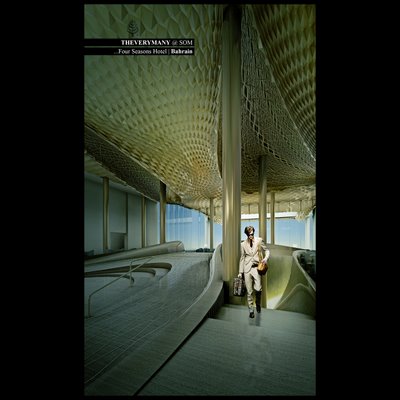 note: many thanks to Lucios Santos for the photos!
Labels: faceted ceiling, rhinoscript, rhinoscripting, theverymany, tiling